Petawa's Annual Fall Luncheon
Petawa's Annual Fall Luncheon
Join us for a delightful and thought-provoking Fall Luncheon as Kathy Salvi presents "Passionately Loving the World through the Heart of St. Josemaria." Whether you're already familiar with the teachings of St. Josemaria or are just beginning to explore his profound spirituality, this Fall Luncheon promises to be an enriching experience that will leave you inspired to see the world with a heart full of love and dedication. We look forward to welcoming you to this memorable event.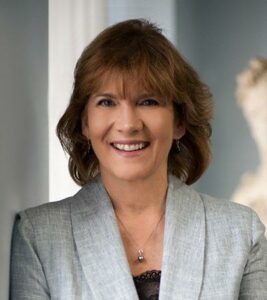 About our Speaker: Illinois resident Kathy Salvi is a wife, mother, grandmother, and attorney. In 2022, she was the Republican candidate for the United States Senate for Illinois, running against Tammy Duckworth. Her platform focused on bringing back faith in government, restoring public trust, and reinstating civility in public service.
Kathy graduated from Chicago-Kent College of Law, receiving her J.D. in 1984. She was admitted to the Illinois bar that same year. Upon receiving her law degree, Kathy served as a judicial clerk to the Honorable Justice Harry D. Strouse and then as an Assistant Public Defender with the Lake County Public Defender's Office. From there, she entered the private practice of law. 
Kathy lives St. Josemaria's motto of Passionately Loving the World, and we will hear how she does that in her marriage, family, and professional life.