Inspiring women, strengthening families, enriching culture
The mission of Petawa Cultural Center is to equip women and girls in the Midwest to live a Christian vocation and transform culture by carrying out their feminine identity in their personal, spiritual, and professional lives.
Our culture today is reeling from the effects of radicalized feminism, the breakdown of the family, and erroneous gender ideology. Amidst the noise of such brokenness, it is incredibly difficult for girls and women to recognize their God-given dignity as women, made in His image. Empowering women to sanctify all areas of their life using their talents and energies benefit families, communities, and with it—all of civil society. There is a serious need to recapture and re-engage their true identity. If women can engage their feminine holiness, living it out in their personal, spiritual, and professional lives, they can positively transform the culture.
Since 1959 Petawa Cultural Center has empowered girls and women to do just that. But today the original Petawa building is outdated and overflowing. To even come close to meeting demand for programs, we need to rent additional spaces. The center is not ADA accessible, it has little to no updated technology, the chapel is not large enough for most groups, there is not sufficient study or library space, there is little parking, and the list goes on. Petawa has worked for years to equip women and girls to live a Christian vocation, improve civil society, and transform culture, yet now we are turning away impactful program opportunities at a time when we need it the most!
To meet demand for the programs and formation we offer, Petawa is building a larger, centrally located campus in Brookfield, WI.
The new cultural center will accommodate the growing programs and outreach for elementary to high school girls, college women, and women of all ages and professions who benefit from our mission-based programming and activities.
​The 15,000 square-foot center will be large enough to house our current programs and to accommodate future growth. The Brookfield location is easily accessible to families and communities in Appleton, Green Bay, La Crosse, Sheboygan, Madison, and beyond.
​Some highlights of the new Petawa Cultural Center:
Chapel to accommodate 45 women for spiritual programs and private prayer
Modern, well-lit seminar, study and library spaces
Child friendly facilities for mothers and grandmothers
Technology facilitating learning, and communication for a variety of activities
Kitchen and hospitality space suited for teaching home arts
Handicapped accessible space for all, including an elevator
On-site parking for 25
As an established and trusted community fixture, Petawa is well-qualified to carry out our mission, and with current demand we are confident the new center will be bustling with fruitful formative activity the moment the doors are open in 2022.
​Our new center will allow us to:
Grow programming including the professional women's speaker series, culinary and hospitality education, International Federation for Family Development (IFFD) family enrichment program, bioethics and human sexuality courses, spiritual activities,, including the sacraments and spiritual direction in larger oratory, and more.
Expand the sacraments offered and received, thanks to a much larger chapel
Introduce new mother's retreats, studies, and girls club facilities
Increase program offerings for college-age women
Grow leadership development programming with a focus on the responsibility of women as trustees of humanity for our family, community and our culture
In these ways and more, Petawa will equip women and girls in the Midwest to live a Christian vocation and transform culture by carrying out the feminine identity in their personal, spiritual, and professional lives.
The Cornerstone Campaign Summary
Build and furnish a centrally located Petawa Cultural Center
Invests $7M in the new facility with program space, chapel facility, parking
Invest in new chapel for prayer and reflection
Furnishes a dignified and inviting oratory space to house Our Lord and for private prayer and the Sacraments
Build education and mentoring space for girls and women of all ages
Installs flooring and furnishing of program spaces for spiritual, cultural, professional and service programming
Equip and furnish culinary and hospitality learning space
Builds a teaching kitchen and program space for classes and service to program attendees
Educate and inspire women to develop their feminine identity
Provides operational funding for formational activities to reach Green Bay and Madison and beyond
Activate and coach young women leaders for family and society
Invests in mentoring for 300 girls, leadership development for 40 young women, and operations support for Venture Leadership Program and Camp Tuck
Fuel programs for women and girls to grow as trustees of humanity
Provides salary for program director of women and girls programs
Cornerstone Campaign Updates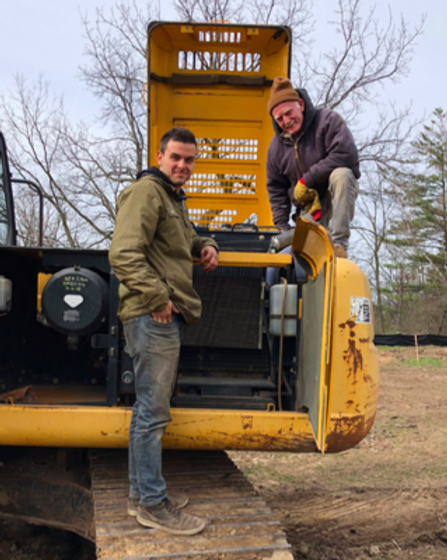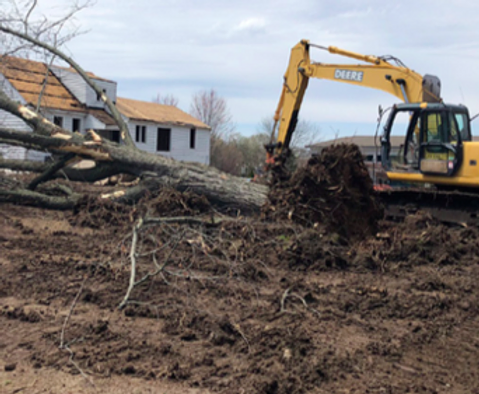 Our effort to raise funds for a new center was started with generous, foundational gifts given by you, our stakeholders. Our efforts now focus on completing the project with the Cornerstone Campaign 2021. The foundation to any building is important, giving it a start and firm footing. The cornerstone, however, represents the work and the sacrifices made to bring the project to fruition. Cornerstone Campaign 2021 is our latest push to complete the new center in Brookfield so we can continue to work.
2020 was certainly a trying year, but at Petawa Cultural Center, we embrace challenges with optimism. Covid delayed the start of our construction in significant ways. The city of Brookfield was unable to issue several key permits which would have allowed us to break ground. In addition, a major road project on North Avenue further complicated our construction plans. Since we could not enclose the building by winter, it was determined that we would have to delay the start of the project until Spring 2021. We are currently pursuing major fundraising opportunities and count on your prayers.
Patrick Dillett and his team demolished the two homes on the property in the spring and summer of 2020, clearing the land of over 20 trees and doing everything necessary for the eventual building project. Heavy earth moving equipment was donated by a friend, saving thousands of dollars to the bottom line. You may notice the neighbors to the east building on their property- not to be confused with our project! We are incredibly grateful to supporters like the Dillett family who have given their time, talent and treasure to the Cornerstone Campaign.
Donation Opportunities for the Petawa Oratory
Imagine a culture transformed by Christian women who are empowered in their true nature as children of God, virtuously and joyfully living out their call to personal holiness, sanctifying their homes, their professions, and their communities.
Integral to the formation that Petawa offers women and girls is the spiritual impetus that comes through and from each one's interior life. The oratory at Petawa that houses Our Lord in the Blessed Sacrament is a place for personal prayer, spiritual growth, and sacramental renewal.
If you would like to make a contribution towards this space, we have a number of gift opportunities available.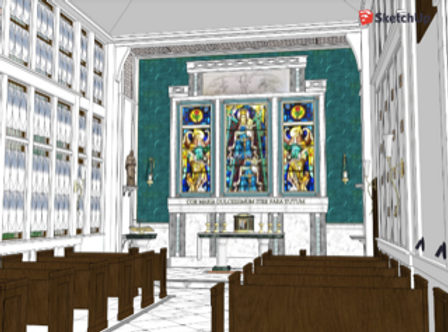 Cash gifts
Gift Pledges
Matching Gift programs
Gifts of appreciated securities, stocks, and bonds
IRA Charitable Distribution
Gifts of real estate
Petawa Legacy Society – Planned Giving
Learn More About Ways to Give
1331 N Astor St.
Milwaukee, WI 53202
Make a tax deductible
donation online now.