Petawa Residence is a lakeside residence for undergraduate and graduate women who aspire to live with moral integrity. The residence is open to women of all creeds and races. Petawa Residence offers furnished rooms, daily meals, free parking, and a wide range of personal, professional, and spiritual program and activities.
The residence is located near downtown, just minutes away from Lake Michigan, the Milwaukee Art Museum and Wisconsin Avenue.
Petawa Residence also includes a study room/library, computer lab, lounge/TV room, laundry facilities, and treadmill and exercise bike. Direct bus service to Marquette University, University of Wisconsin – Milwaukee, and Milwaukee School of Engineering runs in front of the residence.
The Petawa Residence Helps Women Living Here:
1. Achieve Academic Excellence
Petawa encourages and provides for an environment of serious study. Library facilities and computer access is available to students. Lectures given by local professors and professionals enhance the learning experience for both residents and the university community.
2. Grow In Faith
Christian values and character development are promoted at Petawa. The Residence is open to women of all faiths and has its own chapel for private reflection. Catholic women can take special advantage of spiritual opportunities offered. Mass is celebrated daily. The programs for doctrinal and spiritual formation sponsored by Petawa have been entrusted to Opus Dei, a personal Prelature of the Catholic Church that strives to promote the practice of Christianity among lay faithful through their everyday work and ordinary occupations.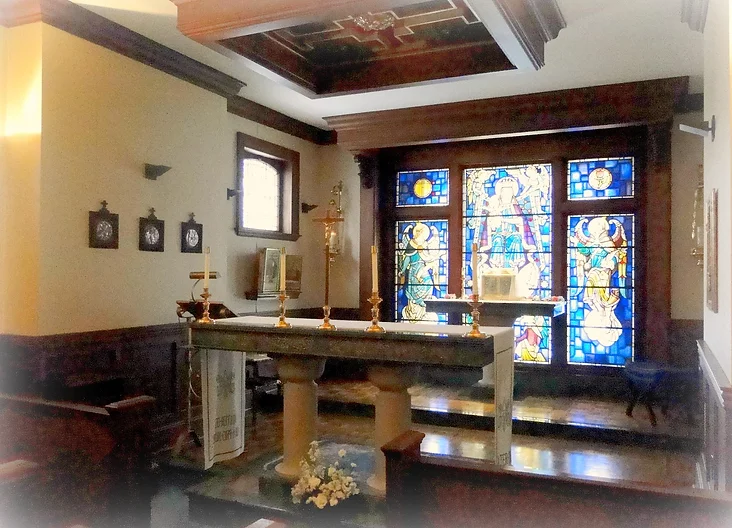 3. Share Your Talents
At Petawa women are challenged to participate in community service. The residence sponsors local civic projects fostering an active concern for others. Tutoring inner city children, teaching catechism, and visiting the sick and elderly are some ways in which students reach out to those in need.
4. Forge Friendships
Residents find that Petawa's home environment and family atmosphere are among its most attractive features. As one medical student commented, "Petawa is a wonderful place to live. It provides the perfect balance between the peace and quiet needed to study, and is also a great place to make friends and have fun!"